OUR VALUABLE TEAM MEMBERS
Scott Dameron
Executive Director
919.459.4045 x230 | sdameron@triangleaquatics.org
Scott Dameron joined the Triangle Aquatic Center in December of 2014 and serves as the Executive Director. Dameron brings over 10 years of sports management experience to TAC having previously spent time with Duke University Athletics…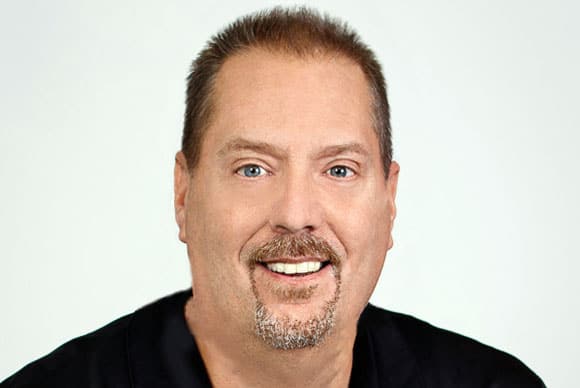 Mark Frank
Events and Marketing Director
919.459.4045 x234 | mfrank@triangleaquatics.org
Mark joined the Triangle Aquatic Center in July 2016. He has extensive marketing experience and has owned and worked for a variety of companies including Write More Education Resources, DMR Networks, VideoSite, Inc., and Muzak, LLC…
Jac Larin
Operations Manager
919.459.4045 | jlarin@triangleaquatics.org
Jac Larin joined the Triangle Aquatic Center in August of 2013 as a lifeguard. Since then, he's left the Triangle area, but has returned to continue his career in aquatics as the Facility and Operations Manager. He oversees all part-time operations staff…
Jenn Patetta
Aquatics Director
919.459.4045 x222 | jpatetta@triangleaquatics.org
Jenn joined the Triangle Aquatic Center in October 2016 as an instructor and supervisor, and became the Programs Manager March of 2017. She oversees private and group swim lessons, the Make A Splash program, birthday parties…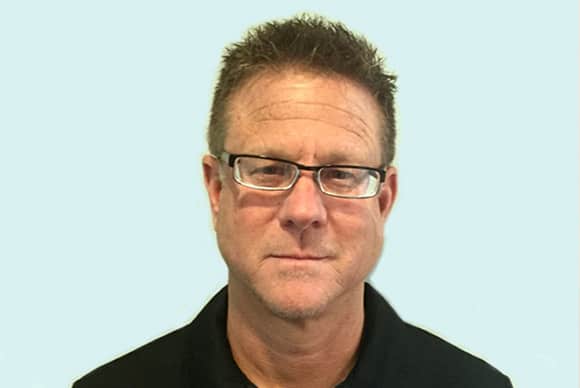 Bruce Marchionda
TITANS Swim Team / Head Coach
Bruce begins his first season with the TAC Titans. He brings with him over twenty-nine of coaching experience at the collegiate, prep school, and club levels. He has already had a major impact on the Titan swim program including creating a 15:1…
John Payne
TITANS Swim Team / Associate Head Coach / TITANS Masters Head Coach
John "JP" Payne has over 25 years of coaching experience at all levels of competition from the youngest beginner to elite professional athletes. JP began his coaching career at the Raleigh YMCA in 1988 working with Brooks Teal …
Scott Dameron
919.459.4045 x230 | sdameron@triangleaquatics.org
Scott Dameron joined the Triangle Aquatic Center in December of 2014 and serves as the Executive Director.
Dameron brings over 10 years of sports management experience to TAC having previously spent time with Duke University Athletics in Durham, NC as a Game Operations, Athletic Facilities and Championships Assistant while serving as meet manager for Duke University Swimming and Diving. He also has worked at the USA Baseball National Training Complex in Cary, NC as a Stadium Operations Supervisor and with the National Sports Center for the Disabled in Denver, CO as the National Programs Supervisor.
The Fredericksburg, Va., native earned his bachelor's degree in sports management from North Carolina State University in 2007 and his master's degree in business administration with a sports management specialization from the University of Colorado in 2013.
Dameron is married to Amy Dameron, a genetic counselor at Duke Medical Center. The couple currently resides in Durham with their daughter Finley and son Cal.
Jaq Larin
919.459.4045 | jlarin@triangleaquatics.org
Jac Larin joined the Triangle Aquatic Center in August of 2013 as a lifeguard. Since then, he's left the Triangle area, but has returned to continue his career in aquatics as the Facility and Operations Manager. He oversees all part-time operations staff and ensures the safety and cleanliness of the facility.
As a teenager, Jac spent the majority of his summers lifeguarding at the Cary Swim Club and swimming on their summer league swim team.  Over the years, he took on more responsibility and started managing local area summer league pools through Triangle Aquatics, LLC. His experience with Triangle Aquatics, LLC helped him create his hands-on approach to management where he leads from within his team.
Mark Frank
919.459.4045 x234 | mfrank@triangleaquatics.org
Mark joined the Triangle Aquatic Center in July 2016. He has extensive marketing experience and has owned and worked for a variety of companies including Write More Education Resources, DMR Networks, VideoSite, Inc., and Muzak, LLC. His professional experience includes all levels of management, marketing, training, network services, web design, private television networks, and restaurant operations. Mark is also a NCS/USAS Certified Official with over ten years of experience. He has been a Meet Referee for five years and has run over 50 meets, including the majority of the meets for the Titans over the past few seasons.
Mark has a degree in Marketing from Robert Morris University and Management from Penn State. He has been married to his wife Sharon, who is the Controller for the NC Museum of Art Foundation, and has two daughters; Lauren and Jessica. Mark is a native of Pittsburgh, PA and he and his family currently live in North Raleigh.
Brenna Castelloe
919.459.4045 x226 | bcastelloe@triangleaquatics.org
Brenna Castelloe joined the Triangle Aquatic Center team in April 2013 and now serves as the Finance Director. Prior to joining TAC, Brenna's work experience includes: general ledger, accounts payable, and fixed asset accounting at Weck Endoscopy, a division of Bristol-Myers Squibb. She was self employed as a Personal Organizer for many years, and has served the community through volunteer leadership in the Wake County public school system as well as the private sector. She currently sits on the Cardinal Chapter Sustainer Board of the National Charity League, Inc.
Brenna is a former year round competitive swimmer and loves all aspects of the sport. As an adult, she volunteered as stroke and turn judge at summer league meets before her two daughters were even old enough to swim. Her love of swimming was passed along to her girls, who both swam summer league for 10+ years. Her youngest swam competitively and also coached.
Brenna is a native North Carolinian as is her husband, Buster. They have been married and lived in Cary for 28 years. She loves all things NC State Wolfpack and Clemson Tigers!
Jenn Patetta
919.459.4045 x222 | jpatetta@triangleaquatics.org
Jenn joined the Triangle Aquatic Center in October 2016 as an instructor and supervisor, and became the Programs Manager March of 2017. She oversees private and group swim lessons, the Make A Splash program, birthday parties, the summer swim team, and her staff.
Born and raised in Cary, NC, Jenn has been around the aquatic community for her whole life. Jenn began her swimming career at her summer league pool, Silverton Swim Club, and later became a swim lesson instructor and Assistant Swim Coach there. Jenn attended and graduated from UNCW and continued to give swim lessons, teach certification courses, and manage the UNCW Campus Recreation Aquatic Facility during her time in Wilmington. Her ability to adapt and her strong leadership skills make her a great fit to manage programs and handle day to day responsibilities.
Bruce Marchionda
coachbruce@tactitans.org
Bruce begins his first season with the TAC Titans. He brings with him over twenty-nine of coaching experience at the collegiate, prep school, and club levels. He has already had a major impact on the Titan swim program including creating a 15:1 swimmer to coach ratio and creating an environment that is conducive to great swimming.
Some of Bruce's recent accomplishments include; qualifying two swimmers for the 2016 Olympic Games in Rio Brazil, qualifying two swimmers for the 2015 World University Games, produced 2014 American Record holder, 2013 World Record Holder, 2013 SC USA National Champion, and 2012 Olympic Gold Medalist. Bruce was on the USA coaching staff for both the 2012 and 2014 SC World Championships. He was recognized by the American Swimming Coaches Association as a Coach of Excellence for the past eight years. He has received Coach of the Year honors eight times from the Atlantic Coast Conference, Conference USA, and the Sun Belt Conference.
Bruce's strength is the rapport that he establishes with his student-athletes. This relationship is based on mutual respect and a coaching philosophy that focuses on the whole person. This approach enables the student-athlete to be successful in all areas of their lives.
Bruce's Head Coaching experience began at Norfolk Academy in Norfolk Virginia where his teams won fifteen Virginia Independent School State Championships. As Head Coach at Clemson University from 1994 – 2002 his team's set 34 Clemson University school records, swimmers qualifying for the 1996 and 2000 Olympic Games, and won the 1997 Women's Atlantic Coast Conference Championships. His tenure at Western Kentucky University included placing Claire Donahue on the 2012 USA Olympic Team, establishing 107 Western Kentucky University school records, and an over-all dual meet record of 2018-30-1.
John Payne
jpayne@tactitans.org
John "JP" Payne has over 25 years of coaching experience at all levels of competition from the youngest beginner to elite professional athletes. JP began his coaching career at the Raleigh YMCA in 1988 working with Brooks Teal as an Assistant Senior Coach and saw immediate success with the team winning the YMCA Men's National Championship, a team which included 1996 Olympic gold medalist, David Fox. From there he assumed the Head Senior Coach duties with the Durham Aquatic Club producing a USA Swimming Junior National Qualifier in his first year. His next coaching step took him to the New Wave Swim Team, where he served as Head Age Group Coach leading the top 12 and Under group that consisted of multiple state champions, NC Swimming state record holders, and Top-16 age-group swimmers including future Olympic gold medalist, Charlie Houchin. John returned to coaching at the Capital Area YMCA as a lead senior coach in 1996, helping the team win the 1997 Women's Long Course YMCA National Championship. Following a period of employment in the technology industry, JP returned to the New Wave Coaching staff in 2009, serving as Head Age Group Coach and site coordinator for the Optimist site.
JP is also the founder of [iX3]sports which provides him the opportunity to expand his influence through the professional ranks of the swimming world. Currently, through that platform, he coaches two-time Olympian, Chloe Sutton, 2012 Olympic and 2013 World Championship gold medalist, Charlie Houchin, USA Open Water National Team members Ashley Twichell and Alex Meyer, who is also a member of the 2014 Pan Pacific Games team and 2014 National Open Water 5K Champion, and Puerto Rican National Team Member, Christian Bayo.
In addition to having developed a successful swim coaching career, in 2004 JP expanded his application and study of sports coaching to include soccer, cross country, and triathlon. He helped found the St. Timothy's School Cross Country program and coached future state and national record holder, Wesley Frazier. He is a certified coach by both USA Track and Field and US Youth Soccer. He has also worked with World Champion multi-sport athletes, including World Aquathlon Champion, Andrew Ferrell.
JP is active with both USA Swimming and NC Swimming . He has worked as a staff member of USA Swimming's National Open Water Select (2011-2014) and National Select (2012 & 2013) camps. As a member of the NC Swimming Open Water committee, he helped to develop the NC Open Water Select Camp and has served as its head coach since its inception.
JP was a letter winner at NC State University and was a member of the 1984 ACC Championship team. Prior to his collegiate career, he was an All-American Swimmer at the Baylor School, located in Chattanooga, TN. He also competed as a professional triathlete for six years throughout the US and Canada earning Triathlon Today! magazine All-American honors and gaining sponsorship from Nike. JP has a B.A. in English and a M.S. in Technical Communication from NC State University. He lives in Raleigh with his wife and three sons.