Be a Part of

The Difference
Privately funded through community support and donations, TAC is open to the public and welcomes all aquatic-based activities, both their participants and their aquatic owners and operators to use the state-of-the-art facility to bring health, safety, competition offerings to the citizenry of Wake County.
To "Make a Splash" and offer your support
AQUATIC PROGRAMS AND SERVICES AT TAC
Our Center was founded to fill the long-term need for year-round public aquatic facilities that addresses the health, safety, and competition needs of Triangle citizens and organizations. TAC is the host to over 80 aquatic events and visited by more than 650,000 patrons annually. TAC is the home for the TAC TITANS Swim Team, NCHSAA Championships, Special Olympics of North Carolina, the National Black Heritage Meet and many more
Enjoyment and Activities That Never End
Fall Open Swim Schedule Starts August 28th
Our Fall Open Swim Schedule is now posted and goes into effect on August 28th.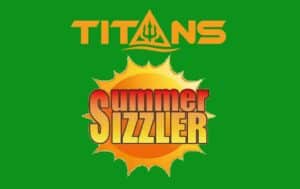 The 2022-2023 USA Swimming Meet Season comes to a close this weekend as TAC hosts the TITANS Summer Sizzler Meet. Nearly 700 swimmers from across