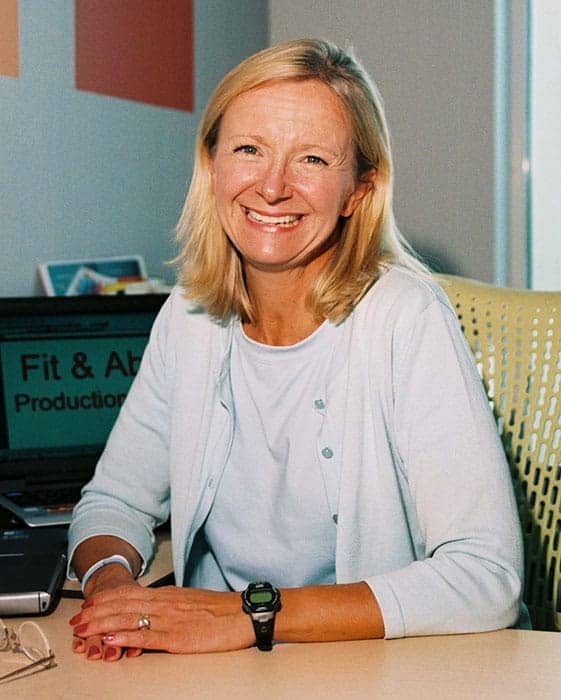 Alisa Wright-Colopy

CEO, Fit & Able Productions
In 1996, the CDC announced in a national report that North Carolina ranked 49th in youth physical activity. Even Cary - with our excellent schools, parks, and recreational facilities - was not immune to the pandemic of youth inactivity and obesity.

Having just moved to Cary with her young children Alisa recognized that North Carolina youth were being left on the sidelines. That year Alisa started her all-volunteer 501(c)(3) nonprofit organization Fit & Able Productions. While at the Cary YMCA she also developed middle school fitness programs that engaging young teens and pre- teens in physical activities geared towards healthy lifestyles. She also coached many youth leagues, varsity cross-country and track & field at Cary Academy, Saint Mary's School, and Team Fit & Able programs.

Alisa also volunteered time to Cary's then RailHawks Soccer team. Besides providing opening and half-time entertainment with her RailHawks Dance Team, Alisa orchestrated the fan patrol that excited fans and promoted local businesses. She helped promote the RailHawks to a wider population to grow their fan base.

Until 2013 Fit & Able was a "company of one" that provided well-organized paths for youth and families to pursue fitness together and to provide volunteers the opportunity to devote their time towards promoting family fitness. Over the past 21+ years Alisa has engaged tens of thousands of athletes, participants, and volunteers.

All work and no pay: Alisa has been a tireless volunteer using her tremendous expertise, vision, and organizational skills for the benefit of her athletes, fellow organizations, and community. Alisa's vision is to provide full-inclusion events and programs that allow physically and mentally challenged athletes to participate in the same activities as fully functioning participants. She has coached athletes ages 4 to 85 years, at all skill levels. As a community organizer, Alisa has nurtured loyalty in her volunteers and participants.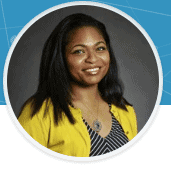 Candis Parker

Balfour Beatty Construction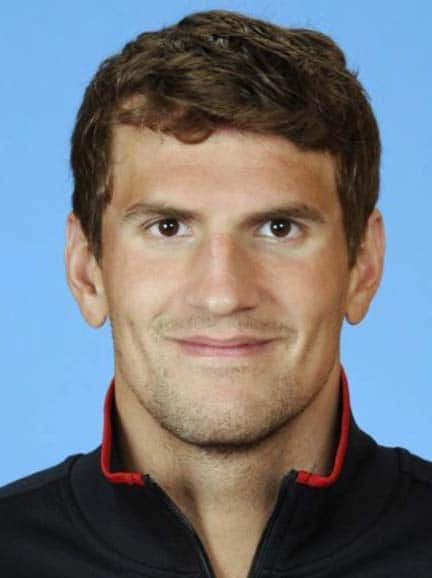 Charlie Houchin

CEO, Swimmingly, LLC
A Raleigh NC native, Charlie graduated from the University of Michigan and blazed a trail from Southern California to Florida on his path towards making his first Olympic Team. Charlie trained with world-class coaches and individuals in both California and Florida, representing Team USA as a member of the National Team from 2009-2014.

After earning a gold medal at the London Olympics in the 4×200 Freestyle Relay, Charlie temporarily stepped away from the pool at the end of 2012 to lay much of the foundation for Swimmingly.

Charlie's favorite part of the sport is the youth & parents involved in summer club swimming: Swimmingly's mission. Charlie believes that the parent volunteers and swimmers are the heroes of summer swimming--without them, the meets would not happen!

While training full-time as well as building the Swimmingly team, Charlie traveled to Barcelona as a member of the 2013 World Championships. Representing Team USA, Houchin capped a successful post-Olympic year by winning gold in the 4×200 Freestyle Relay with Conor Dwyer, Ryan Lochte, and Ricky Berens. The quartet of men extended Team USA's dominance in the event to 10 consecutive years; the first victory in that stretch without Michael Phelps.

Swimmingly saw one of its first victories in 2013 when the business attracted long-time Entrepreneur Mike Curran. Mike and Charlie's complimenting areas of knowledge and expertise successfully brought the partnership to fruition. However, it is both men's passion for serving the youth in the sport of swimming that made Swimmingly a natural fit.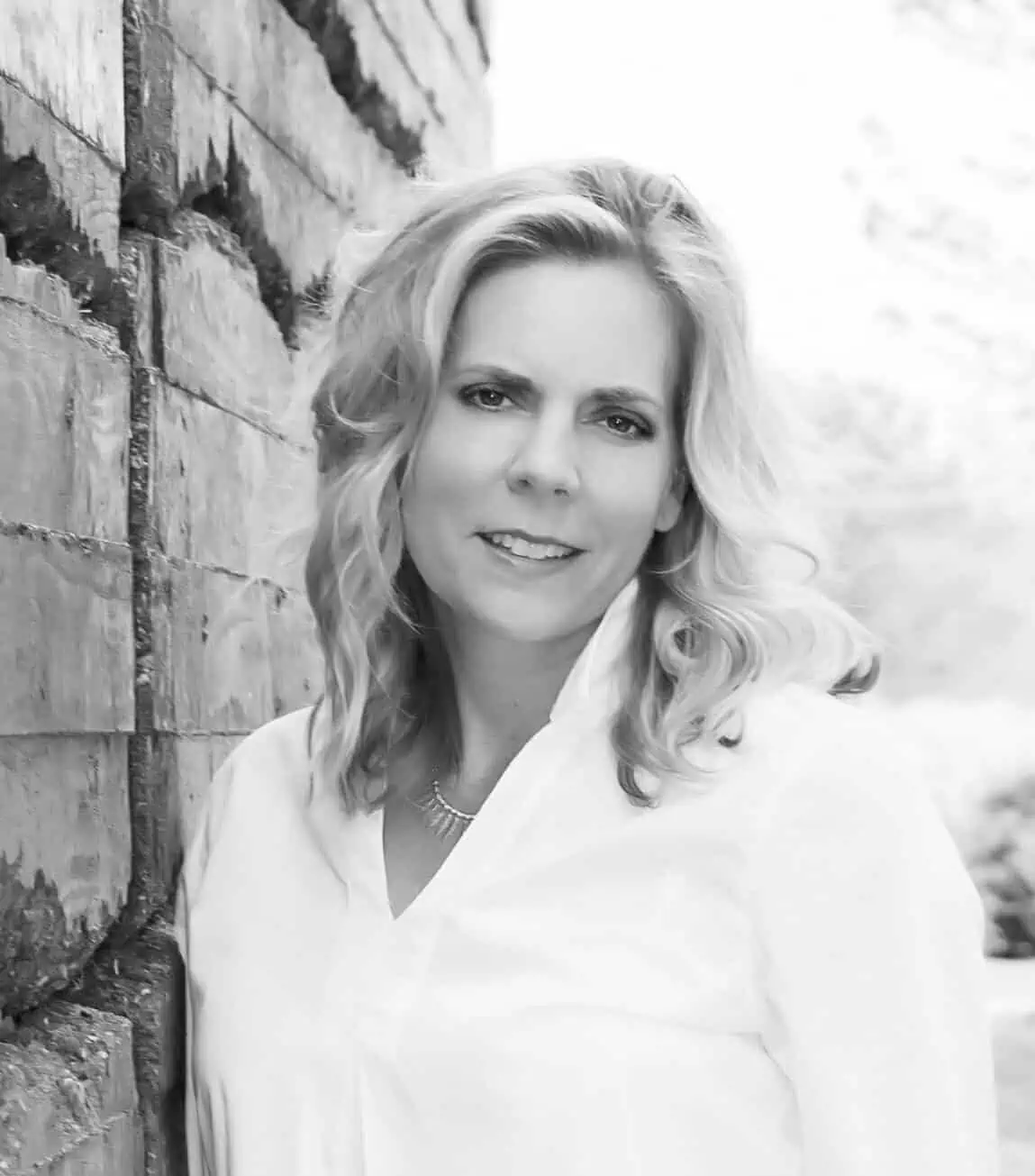 Charlotte Morris

Litigation & Communication Consultant
Charlotte (Charli) Morris, M.A. is a full-time consultant specializing in psychology and legal communication. For almost 30 years, she has conducted large-scale survey and small group research, provided witness preparation, and assisted attorneys and their clients with all aspects of litigation strategy and trial presentation. She has worked throughout the U.S. and has built a strong professional presence and reputation within the legal community in North Carolina.

She is a parent of three, with two high school swimmers on the TITANS roster. Her interest in serving on the Triangle Aquatic Center's Board of Directors grew from time spent in the bleachers, behind the blocks, and in the carpool lane. She is passionate about her service to the organization because she believes collaboration and communication are the cornerstones of successful leadership.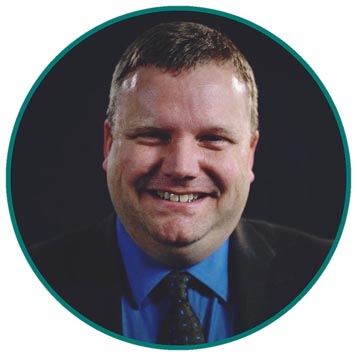 Jeff Hensley

CFRE, Senior Generosity Strategist
Jeff Hensley has over 20 years of experience building the fiscal capacity of nonprofits and educational institutions. His fundraising expertise encompasses nearly all development activities including annual and planned giving, strategic planning, major gifts solicitation, corporate/foundation relations, international fundraising, crowdfunding initiatives and social media fundraising, proposal writing, and capital campaign planning and implementation.

From 2010-15, Hensley served as the development director of the Internet Society, an international nonprofit of 100 employees with a $40 million annual budget. Over a five-year period, he grew annual fundraising from $300,000 to over $10 million and helped conceive, implement, and manage the Internet Society's first-ever $50 million capital campaign.

Prior to working for the Internet Society, Hensley ran a development consultancy where he managed 13 consultants and worked with 64 higher education, K12, healthcare, and nonprofit clients. As a consultant, he specializes in development assessments, staff and leadership coaching, strategic planning, and capital campaign management, including conducting feasibility studies. He has served as fundraising counsel for a variety of campaigns from $1 million to $300 million.

Hensley completed his undergraduate studies at Wheaton College (IL) and his graduate studies at Yale. Prior to becoming a development professional, Hensley taught theology/religious studies for nearly a decade at both the university (Baylor) and seminary (Virginia Theological Seminary) levels. He served as a fellow at that Erasmus Institute at the University of Notre Dame and has held fellowships from the Pew Charitable Trust, the Lilly Endowment, and the Wabash Center for Religion and Theology. He is a member of the Council for Advancement and Support of Education (CASE), the Association of Fundraising Professionals (AFP), and currently serves on two nonprofit boards. He is also a Certified Fundraising Executive.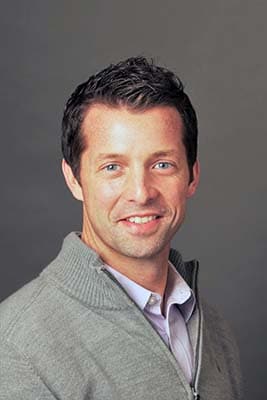 Jonah Turner

Regional Mgr., Cardinal Health
Jonah Turner is from Raleigh, NC where he grew up swimming year round and also swam for Sanderson High School where he graduated from in 1997. After high school, he continued his swimming career in college at the University of North Carolina at Chapel Hill. He was a distance swimmer specializing in the 1650yd Freestyle, 1000yd Freestyle, 500yd Freestyle, and 200yd Butterfly.

After graduating from Carolina in 2001, Jonah became the Head Coach of the Cardinal Gibbons High School Swim Team where he has built one of the most successful high school programs in NC. He just finished his 17th season as the head coach and has had the good fortune of coaching over 21 High School All-American swimmers and won 17 State Championship titles during his tenure at Cardinal Gibbons. Jonah enjoy working with his fellow coaches to help swimmers improve, learn and achieve the valuable life lessons that swimming brings in and out of the water.

Outside of coaching Cardinal Gibbons, Jonah works for Cardinal Health as a Region Director of Core Account Management for the Acute market with responsibility for 8 sales reps covering SC/NC/VA. He also enjoys spending time and traveling with his wife Stephanie and hanging out with their 2.5yr old boy Jackson and 5yr old girl Brooklyn, who you will often find on the pool deck yelling Go Gibbons. He also loves playing with his dog Zoey (French Bulldog).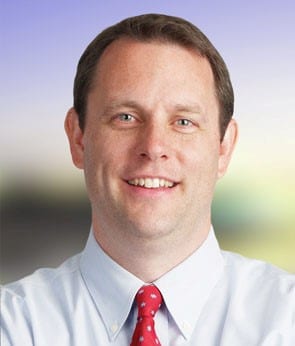 Kevin Chignell

Chairman
Kevin Chignell has a long history in Wake County. He was born in Washington, D.C. but his family moved to Cary in the 1970's. After graduating from Apex High School, UNC-Chapel Hill, and UNC School of Law, Kevin joined the firm of Parker Poe Adams & Bernstein in Raleigh where he has practiced law for over 20 years. He has focused his work on product liability matters, industrial accidents, and commercial motor vehicle litigation. Kevin also served as the firm's Raleigh Office Managing Partner from 2012 until 2017 and led the design and construction efforts when the Raleigh office relocated to the PNC Plaza in 2014.

He currently serves on the Board of Advisors for Camp Sea Gull & Camp Seafarer and the Board of Directors of the Trucking Industry Defense Association. Kevin previously served on TAC's Aquatics Advisory Board from 2015-2016.

Kevin's wife, Jeannine, is originally from New York, but decided to stay in the South after graduating from Wake Forest University and earning a Master's degree at Clemson University. She works in Human Resources for Blue Cross NC, and they have two swimmers competing for the TAC Titans.

Kevin is a USA Swimming official who regularly volunteers at swim meets as a deck referee, starter, and stroke & turn judge.Away from the pool deck, Kevin enjoys mountain biking and running, and he completed the Beach2Battleship half-iron distance triathlon in 2011 and 2012. Recently, he started working towards earning his private pilot's license.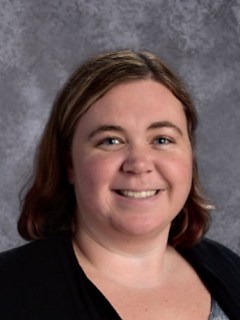 Kristin Curran Pake

Teacher
Kristin Curran was born in Greensboro, NC in 1985 and grew up in Apex / Cary, NC. Kristin graduated from Cary Academy High School in 2003 and went on to Saint Mary's College in Notre Dame, IN where she graduated in 2007 with a B.A. in religious studies and history.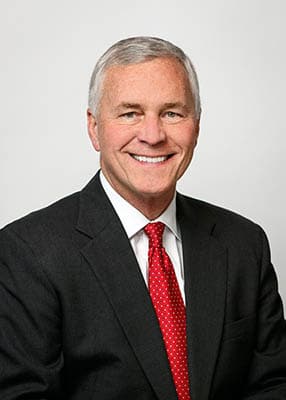 Mike Curran

Founder, Triangle Aquatic Center
Michael founded the Michael G. Curran Family Foundation (Foundation), a private 501(c)(3) family Foundation in 2003 and retired from the Principal Financial Group in 2005 to pursue the Foundation's mission, "to positively impact the lives of children and young adults." The first project of the Foundation was to lead and fund the construction of the Triangle Aquatic Center (TAC), a nonprofit public aquatic facility in Cary, N.C.. The first TAC facility opened to the public October 28, 2007 and is now actively pursuing its health, safety and competition aquatic programming mission throughout the Triangle, N.C. Region.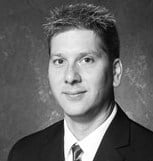 Nick Paleocrassas

VP, Captrust Financial Advisors
Nick is a Senior Manager at CAPTRUST Financial Advisors, one of the top investment advisory firms in the nation with over $250 billion in assets under advisement. He specializes in financing strategies for Nonqualified Deferred Compensation Plans and has been in the Nonqualified Executive Benefit industry for 22 years.

Nick started his professional career working for a small local Nonqualified Plan record keeping firm where he contributed to the growth and sale of the organization to the Principal Financial Group, a Fortune 500 company. He continued his professional development with the Principal for 10 years before he joined CAPTRUST in April of 2010. At CAPTRUST, Nick offers centralized consulting support to the national advisor force and their institutional clients in a areas such as benefit design, liability financing, vendor benchmarking, investment lineup analysis and participant education.

Nick spent 10 years of his childhood living in Athens, Greece where he attended Greek public school in grades 3 through 9 and then attended grades 10 through 12 at a private American high school. During his 10 years in Greece he was a competitive swimmer at a local swim club where he still owns club records in the 50m, 100m and 200m freestyle events. He is a 3-time Greek National champion in the 50m freestyle (89, 90 & 92) and a 2-time runner up in the 100m freestyle (89 & 91). In 1992, Nick broke the Greek National record in the 50m freestyle and represented Greece in the Barcelona, Spain 1992 Olympics.

In 1991, Nick received his Bachelor of Arts in Business Administration from North Carolina State University. While at NC State he was a two-time All American as a swimmer and was team captain his senior year. In 1996 Nick earned his MBA in Business Administration from Southern Illinois University and in 2015 he received his Chartered Life Underwriter (CLU®) designation from The American College.

Nick is a passionate sports fan supporting the NC State Wolfpack in all sports as well as the Minnesota Vikings and Carolina Hurricanes.

Nick lives in Raleigh, is married and has two daughters and a son.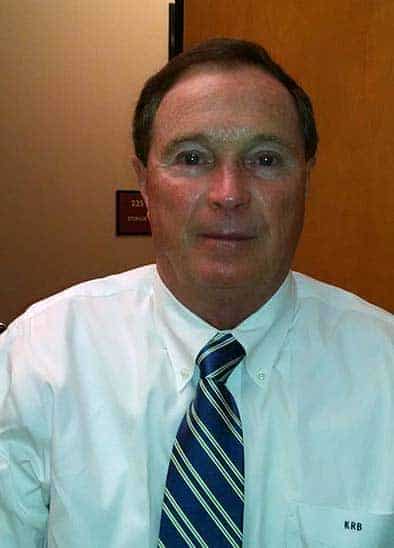 Robbie Bell

Partner, BNK, Inc.
Robbie is a Civil Engineer and a Partner and President of Bass, Nixon & Kennedy, Inc., a consulting engineering firm in Raleigh. Robbie holds a BS & PR degree in Civil Engineering from North Carolina State University.

He and his wife, Margaret, live in Wake County with their two children, Thomas and Victoria. Both children have been involved in year-round swimming since elementary school.
Robyn Curran

Secretary
Robyn Curran works diligently as the Triangle Aquatic Center's volunteer Senior Director of Finance . Being a lifetime swimmer, a swim-mom, and a volunteer meet director for many years, Robyn's experience helping TAC pursue its mission has been invaluable.

Robyn and her husband Mike have lived in Wake County since 1988 and currently reside in Cary. They have three grown daughters, Kristin, Bryttany and Danielle.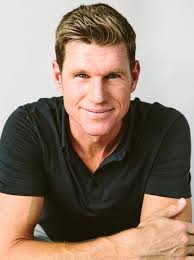 Joel Graybeal

Treasurer
Joel Graybeal is Managing Partner of Triangle Rock Club (TRC), a network of state-of-the-art indoor climbing and fitness facilities with three NC locations plus a Richmond, VA location.

A 25-year banking veteran, Joel graduated from the University of Maryland with a degree in aerospace engineering. His favorite past time is, of course, rock climbing.
Derek Wall

Vice Chairman
Derek Wall is a native of the Triangle Area. He currently serves as the President of a commercial pool management and consulting company, Triangle Aquatics, LLC. From September 1, 2007 until December 31, 2013 Derek worked for the not-for-profit Triangle Aquatic Center as Facility Director, Chief Operations Officer, and most recently C.E.O. To this day Derek remains passionate about building and operating aquatic facilities for the needs of Triangle citizens and aquatic organizations.

Born and raised in Raleigh, Derek has spent the past 18 years involved in aquatics and graduated from Campbell University with a Major in Business Administration. Derek spends most of his down time golfing, swimming or spending time with his wife, Ashley Twichell. Ashley is a professional swimmer and member of both the pool and open water USA Swim Team. Derek enjoys traveling with Ashley and watching her compete.
Aaron Martin

VP, BB & T Bank
Aaron Martin is Vice President and Associate Relations Manager at BB&T, the 9th largest bank in the country and NC based. He is responsible for partnering with senior leadership, line managers, and associates to provide strategic consultation for performance management, regulatory and compliance issues, and human resources policy.

Aaron has over twenty years of experience in human resource management. Prior to coming to BB&T, he served as an HR Business Consultant at ADP, the largest payroll and HR outsourcing company in the world. There, he was responsible for supporting clients by offering HR expertise and guiding them to ensure their business remained compliant and successful. Aaron has designed and implemented HR solutions for small and mid-sized businesses through a consultative approach. Prior to ADP he worked for GAP Inc./Old Navy as a regional HR manager and Learning and Development manager

Aaron holds a bachelor's degree in Communication Studies from the University of North Carolina-Chapel Hill and a Strategic HR Management certification from Cornell University. He is also certified as a Professional in Human Resources (PHR) and Society of HR Management-Certified Professional. He is the Certification Director of Raleigh Wake HR Management Association.

Aaron is passionate about helping businesses and leaders make the most of their resources and talent. He serves on the advisory board of directors for Western Wake Fire Rescue and is a member of Raleigh Alumni Chapter of Kappa Alpha Psi Fraternity Inc. He spends his free time with family, participating in outdoor activities and traveling.
Anna Hergenrader

Partner, James A Lucas and Company
Anna Hergenrader joined the Triangle Aquatic Center family prior to the construction of the facility. She has watched the organization grow from bricks and dirt, to the strong swimming presence that TAC now represents within the community.

Anna has over eighteen years of experience in public accounting, and is a partner with James A. Lucas and Company, LLP, the CPA firm that handles TAC's financial reporting and tax preparation. Anna was born in Raleigh, North Carolina, but grew up in Atlanta, Georgia. She served in the US Navy for three years after high school, and then returned to North Carolina to receive her bachelor's degree in business administration from Campbell University. She joined her firm in 2001, and began working with the Aquatic Center in 2002. She has served on TAC's advisory board in the past, and is currently the chair of TAC's finance committee.

Anna is married to Jeff Hergenrader, a sales director in the pharmaceutical, biotechnology and medical device space, and they stay busy with their seven-year-old son and a five-year-old daughter. Anna is a member of the Triangle Area Chapter of the North Carolina Association of Certified Public Accountants (NCACPA) and the American Institute of Certified Public Accountants (AIPCA).
Terry Carlton

Managing Partner, Jordan Price
Terry is the Managing Partner of Jordan Price and has been practicing law for over 30 years. He initially began his practice in California and started his own law firm in Raleigh prior to merging his firm with Jordan Price. Terry has built his practice by representing numerous closely-held businesses and their respective owners. He frequently provides advice as to the initial structure of proposed business ventures and also assists a number of his clients in the sale and/or purchase of their respective businesses. The size of such transactions often varies but a number of recent sales have been in excess of $50,000,000. Terry has developed an expertise in helping his clients maximize their sales price while also protecting their interests after such sale.

Closely related to the transactional side of his business, Terry also frequently provides clients with estate planning and succession planning recommendations. He is often involved in designing the proper framework for business owners to smoothly transition ownership and management to the next generation. Within the estate planning arena, Terry is routinely asked to prepare simple Wills and Powers of Attorney, yet also assists those in need of more sophisticated planning. Such advanced planning often includes the utilization of Revocable Trusts, Irrevocable Trusts, Family Limited Liability Companies and such other tools and techniques designed to minimize or reduce the potential estate tax exposure of a respective client and preserve assets for their family members.

Terry is an avid sports fan and closely follows his Michigan State Spartans along with the Detroit Tigers and Lions. He is also a season ticket holder and strong supporter of the Carolina Hurricanes.

Terry resides in Raleigh and is married and has three daughters.