BY DENA DAW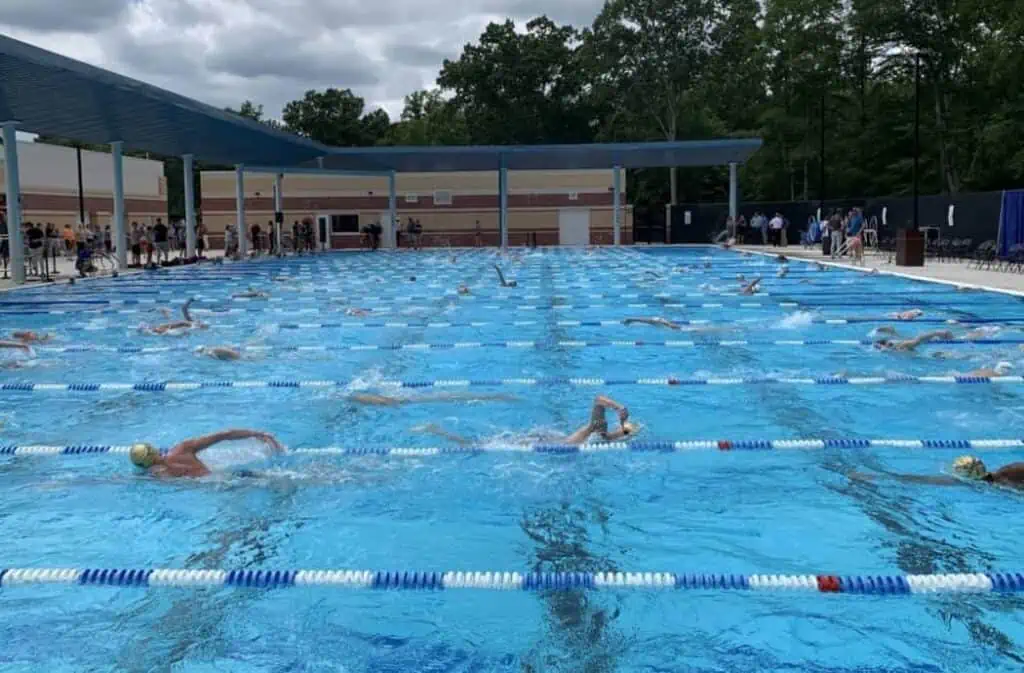 The Triangle Aquatic Center (TAC) — home of the Titans, the top-ranked year-round swim team in the country — held the grand opening for its Olympic sized 50-meter outdoor pool on July 11, the first outdoor pool of this size built in Eastern NC since 1981.
Founded in 2002, TAC offers residents learn-to-swim programs, fitness programs for all ages, American Red Cross certification classes, party rentals, and much more! This new addition, equipped with heating and chilling technology, will help significantly expand TAC's growth potential and keep swimmers training year-round.
As one of the largest swimming facilities in the country, TAC has quite an impressive staff — including Claire Donahue, a 2012 Olympian, and Head Coach Marchionda, who qualified swimmers for the Olympics in 2012, 2016, and 2020. 16 swimmers were sent to the US Olympic and Paralympic Swimming Trials just last year, with four moving on to compete in the 2021 Olympics. With this new addition, the sky's the limit for competitive swimmers in our community!
"This new 50-meter pool and supporting amenities demonstrates our ongoing commitment to the growth of health, safety, and swimming in the Triangle community," said Michael Curran, Founder of TAC, in a recent press release. "TAC now offers our community four pools totaling 1.75 million gallons of water and 55 swim lanes on a 21.5-acre aquatic campus at a cost of $32.5 million."
In addition to its indoor and outdoor pools, TAC also offers a fitness center, the atrium — featuring over 5,000 square feet of event space — and the gallery, featuring a full kitchen, that overlooks the competition pool.