The Triangle Aquatic Center (TAC) is conveniently located off Interstate 40 at Exit 291 and adjacent to Cary's largest shopping mall, Cary Towne Center. The facility is 72,000 sq. ft., one of the largest public aquatic facilities in North Carolina.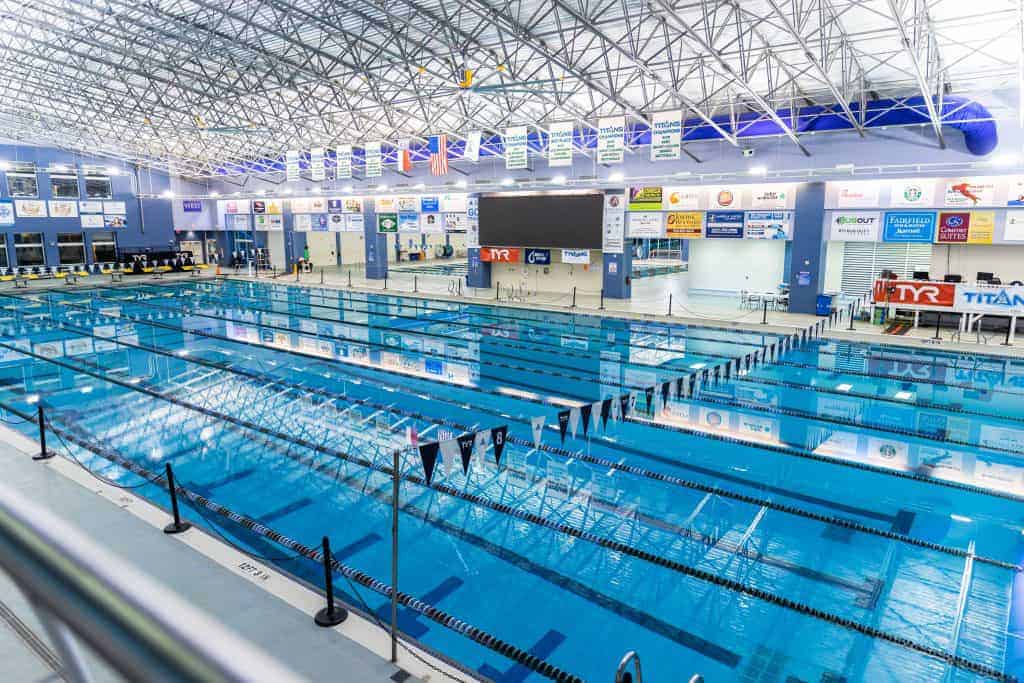 50-Meter Competition Pool
The Competition Pool is 50 meters long by 25 yards wide. One moveable bulkhead allows for long or short course events as well as the hosting of water polo, synchronized swimming and other aquatic events.
To meet competition needs, the pool can be configured as 8 long-course lanes or 18 short-course lanes and can support up to 23 short-course training lanes. The pool ranges in depth from 7 feet to 12 feet at the short-course competition end. Water temperature is maintained between 79 – 81 degrees. Daktronics timing systems with separate admin stations are used in each pool.
Our brand new 28' VIVILED Video Scoreboard has full color video capabilities and can show results for two separate events. Spectator capacity within the Triangle Aquatic Center facility is 1000 with room for additional seating of 600 on deck.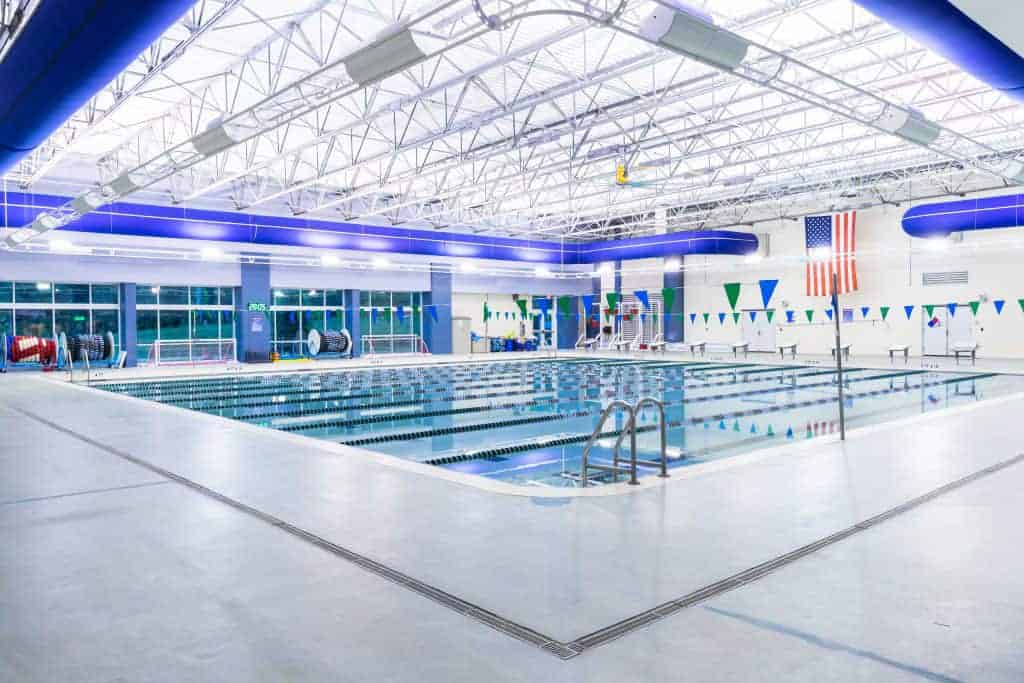 Program Pool
Located adjacent to the competition pool is a 10-lane, 25-yard Training Pool. This multi-purpose pool is available for lap swimming, swim lessons, aqua fitness classes and general swimming. Water temperature is kept at 81 – 83 degrees.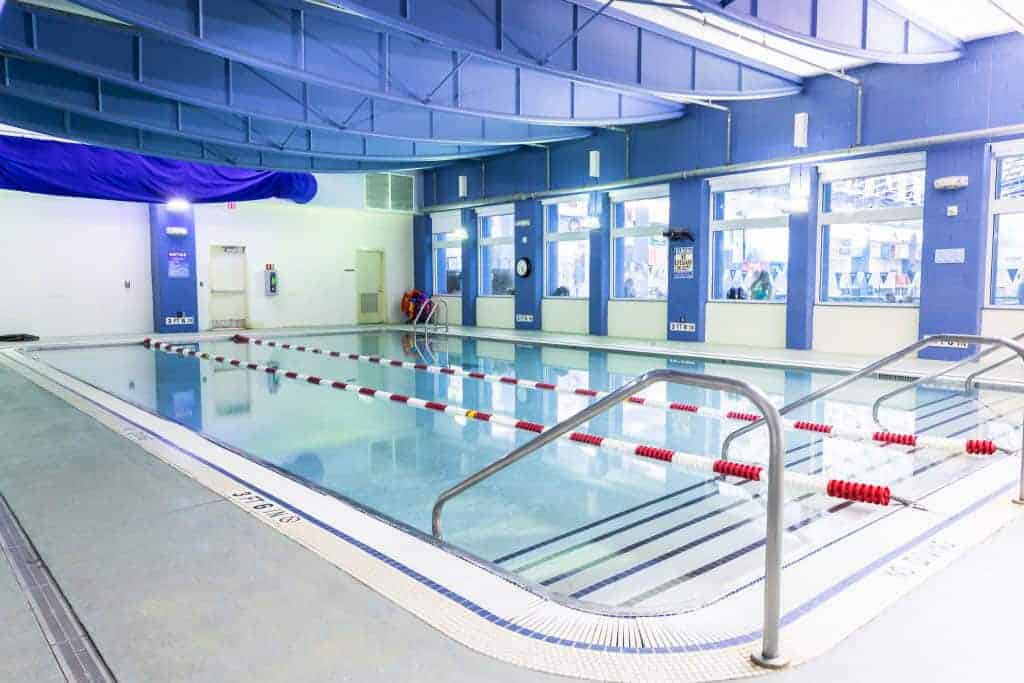 Instructional Pool
Housed in its own room, the Instructional Pool is a shallow, warm-water pool. The water temperature is maintained between 86 – 88 degrees making this pool area an inviting and comfortable atmosphere for beginner swimming classes as well as therapy or rehabilitation for adults.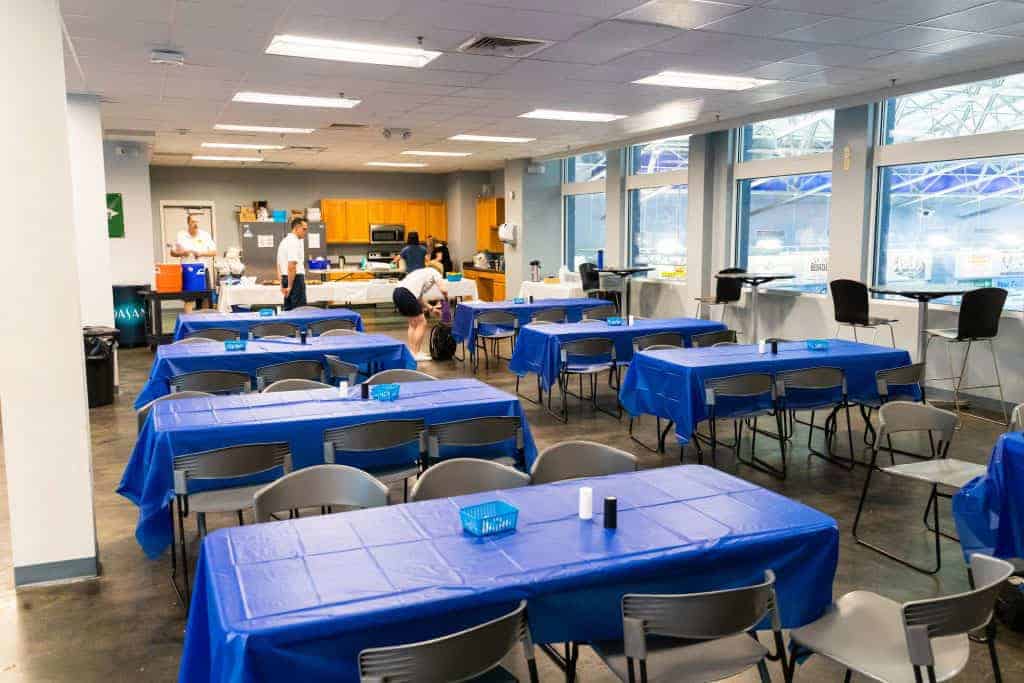 The Gallery
Overlooking the Competition Pool is our Hospitality Gallery. Besides great views of the pool, the Gallery boasts a full kitchen, ample cabinets and workspace.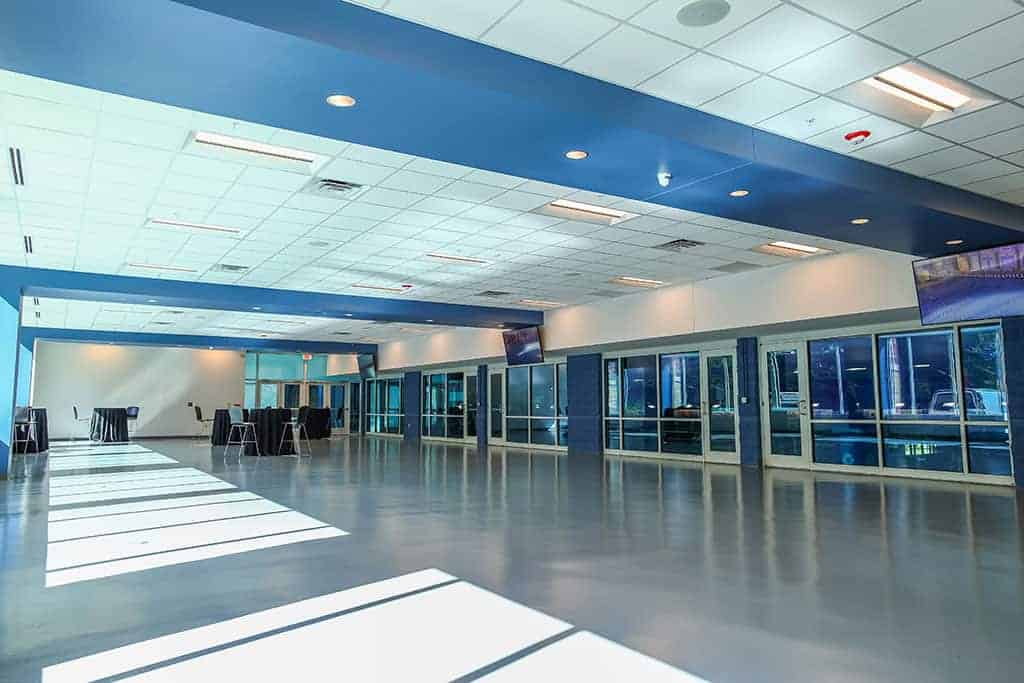 The Atrium
Our newest multi-purpose space boasts over 5000 sq ft of space ideally suited for events, programs and indoor gatherings. The space is outfitted with it's own restroom facilities, three 65" big screen monitors and a high-definition sound system. The Atrium will function as an extension of our Spectator Gallery for TAC swim events.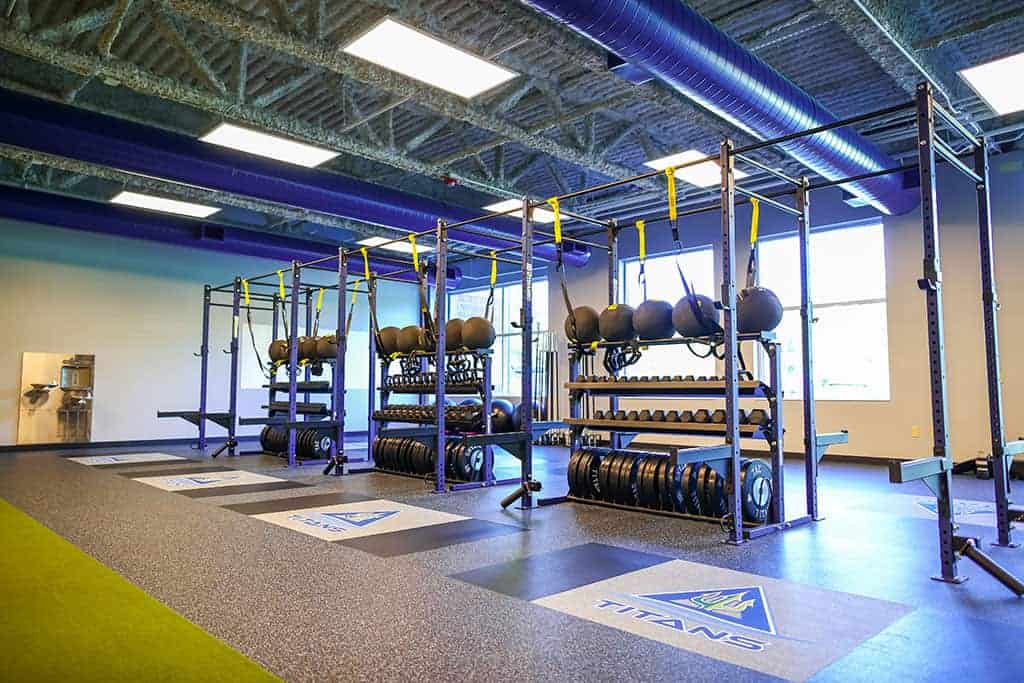 TAC Fitness Center
This high performance training and fitness center is an integral addition to our campus. This 5000 sq ft space is outfitted with the latest in fitness training equipment and offers a variety of personal and group training options.
50-Meter Outdoor Pool
Just opened July of 2022 our 50 meter outdoor pool is now available for training, practices and open swim.  Located directly outside of the Program Pool the lanes can be configured for up to 9 lanes of 50 meter swimming or 20 lanes of 25 yard swimming. 
The pool is both heated and cooled for use year round.  The pool also features a canopy that overhangs the pool 8 feet to allow covered in-water instruction and a 30 foot-wide pool deck.  This pool is subject to weather conditions that can effect availability.